Discover Senior Care Options
in Mecklenburg County!
Explore assisted living services, memory support services, and long-term care at Windsor Run, the premier senior living community in Matthews. Our care options are ideal for seniors who could benefit from extra help with dressing, bathing, meal preparation, medication management, a wide array of nursing services, and other daily tasks.
Take a virtual tour of our continuing care residences, then start your research by requesting your FREE brochure!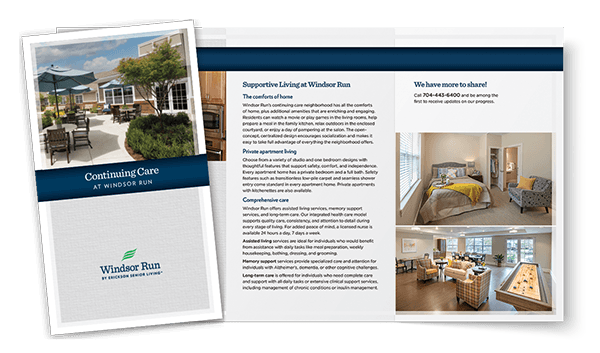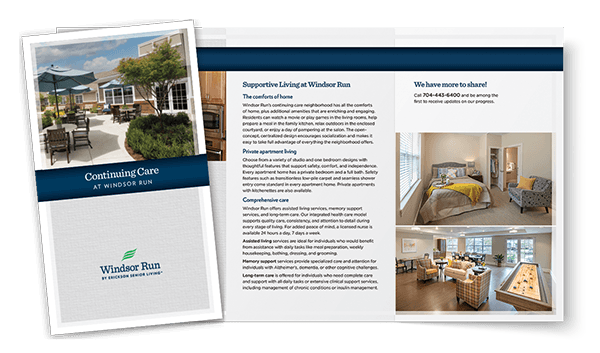 Get the Details
Complete this form to receive your free brochure. Call or email to discuss your specific needs.