New Senior Care Apartments

Reserve Now at Windsor Run!
A select number of new apartments are still available in the new continuing care neighborhood at Windsor Run, the premier senior living community in Mecklenburg County.
These new apartments are ideal for seniors who could benefit from assisted living and memory support services and long-term care. Our dedicated staff provide a wide array of nursing services and can assist with dressing, bathing, meal preparation, and other daily tasks.
The new neighborhood features a courtyard, theater, salon, and dining options.
The following is just a small sample of available floor plans. Email us for the most up-to-date availability.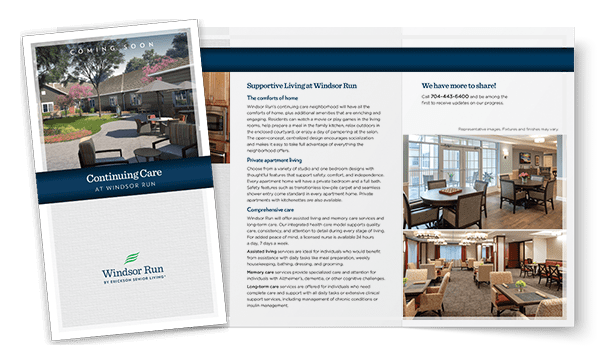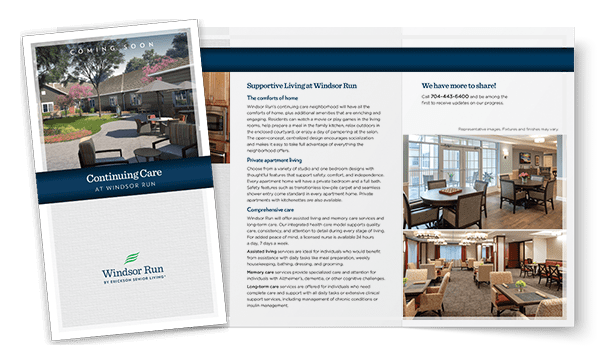 Schedule a Tour
Complete this form to schedule your tour, or call or email to discuss your specific needs.