Introducing Continuing Care at Windsor Run
Assisted living and memory care services are opening at Windsor Run in 2021!
If you have a loved one who could benefit from help with daily tasks like medication management, dressing, meal preparation, or bathing, there's never been a better time to learn more. You can feel confident knowing that your family member is safe, secure, and in capable hands. Your loved one doesn't have to be a current resident of Windsor Run to receive care here.
We're now accepting Priority List memberships for continuing care! Members enjoy first choice of reserving apartments, plus exclusive updates on construction progress.
★ ★ ★ ★ ★
I have peace of mind that in the future I can stay in my apartment with some assistance, or I can get another level of care on the same campus if I need it.
— Jackie N.
Windsor Run resident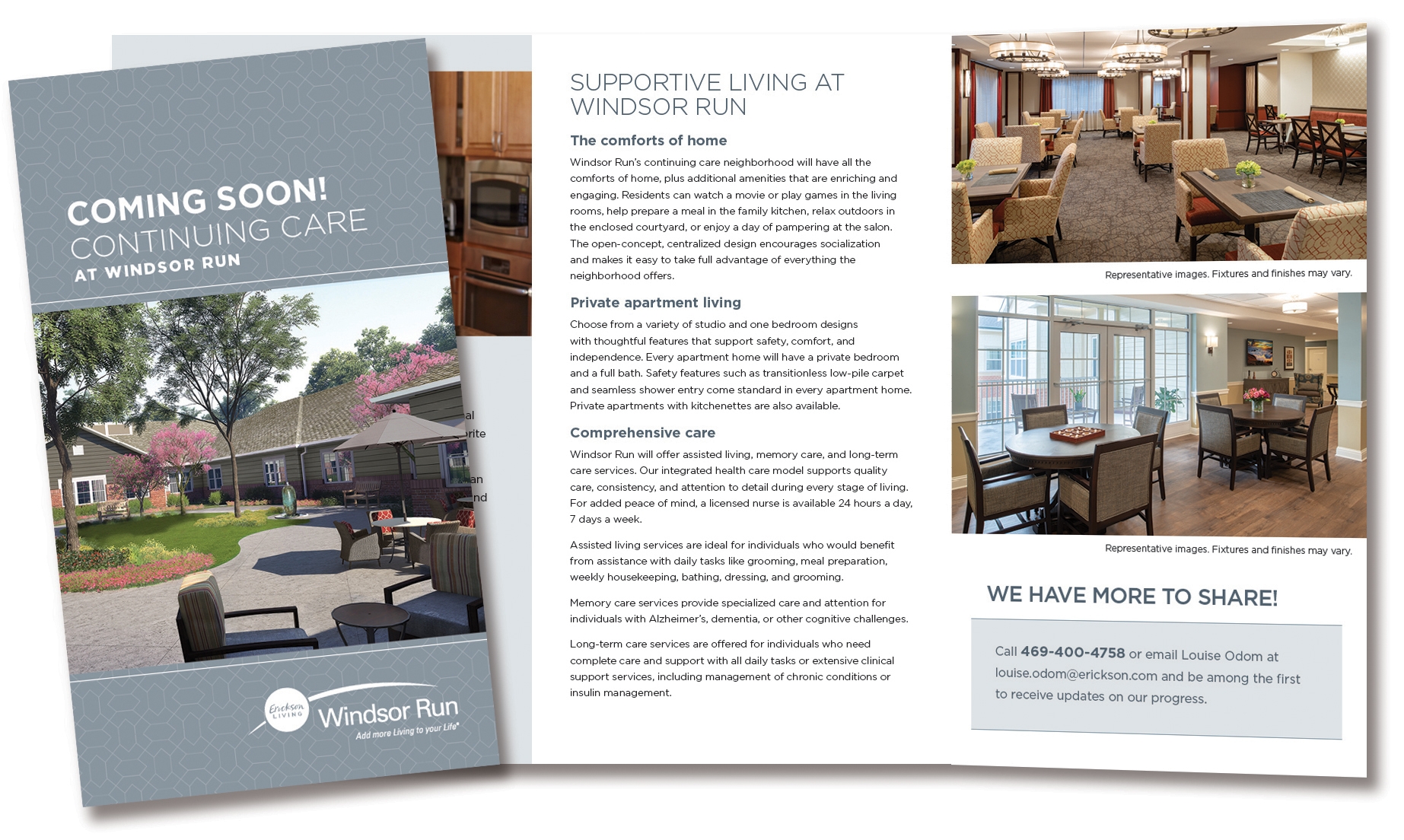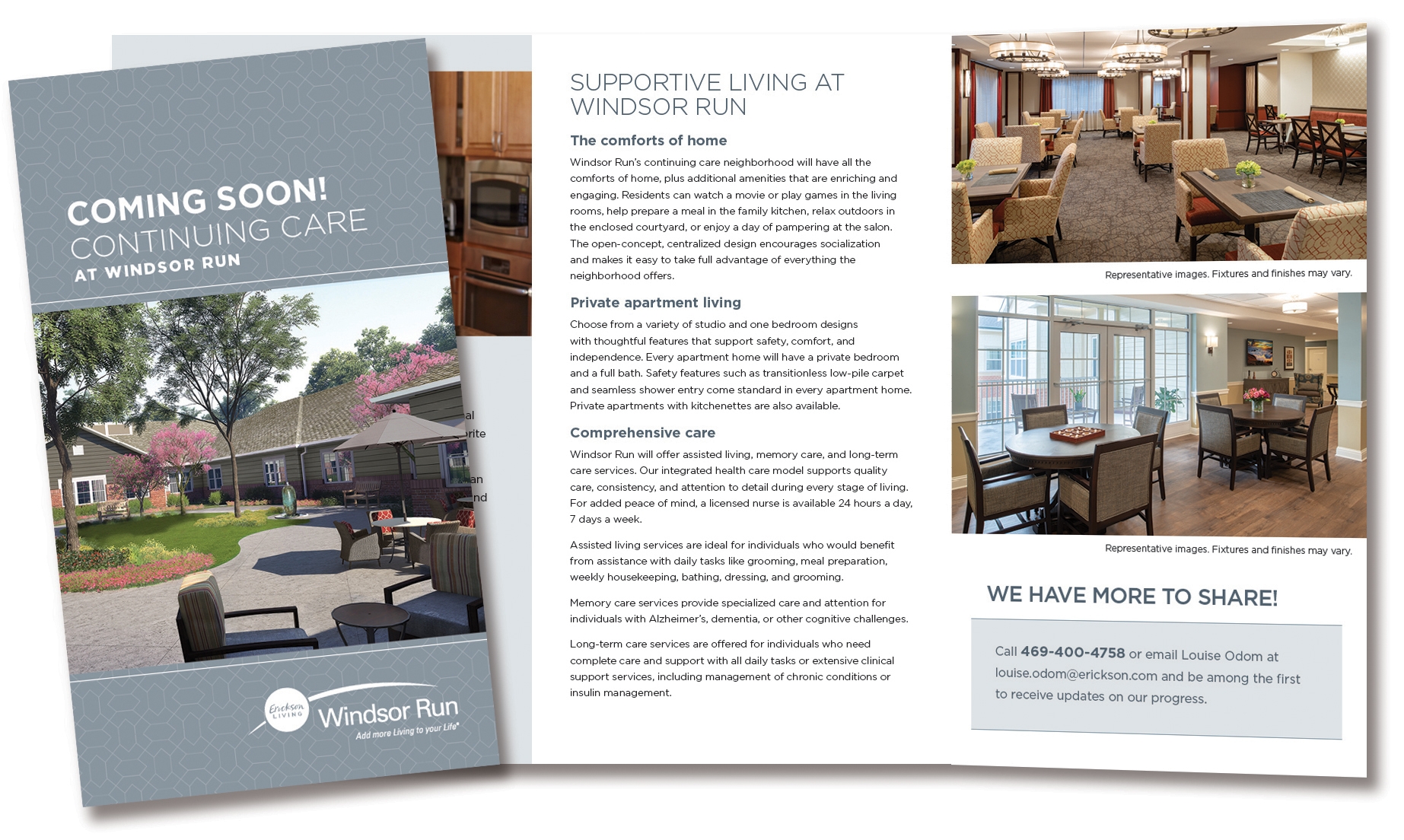 Get the Details
Complete this form to receive your free brochure. Call or email louise.odom@erickson.com to join the Priority List today.
★ ★ ★ ★ ★
"I have peace of mind that in the future I can stay in my apartment with some assistance, or I can get another level of care on the same campus if I need it. "
— Jackie N.
Windsor Run resident