New Assisted Living Apartments

NOW OPEN in the Brandywine Valley
Brand new assisted living apartments are NOW OPEN at Maris Grove, the Brandywine Valley's premier senior living community. Now is the time to take action and secure your loved one's place today. Select apartment styles are already sold out!
Gain peace of mind knowing that your loved one is benefitting from personalized support with dressing, bathing, medication management, and other daily tasks, in addition to choices for stimulating programs and socialization.
Watch the videos below for a sneak peek at our new assisted living neighborhood, then start your research by requesting your FREE brochure!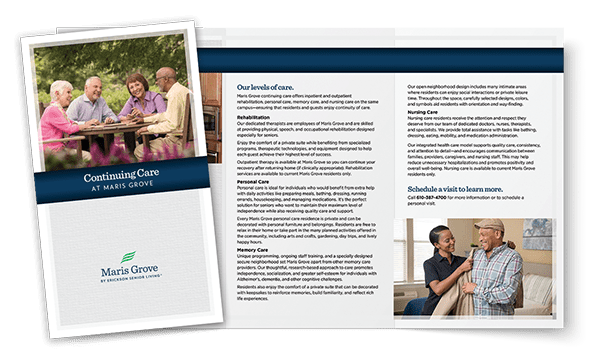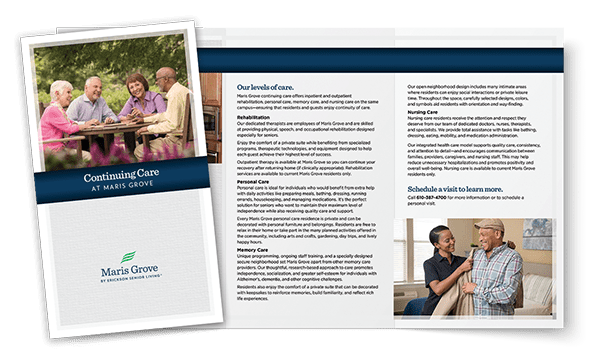 Get the Details
Complete this form to receive your free brochure. Call 610-616-2338 or email to discuss your specific needs or review available apartments.