New Assisted Living Apartments
Coming to Maris Grove!
The new assisted living neighborhood is coming this summer to Maris Grove in Brandywine Valley. Our new care options are ideal for seniors who could benefit from extra help with dressing, bathing, meal preparation, extensive clinical support, and other daily tasks.
The neighborhood features a theater, fitness room, games lounge, courtyard, and more!
The following is just a sampling of available floor plans: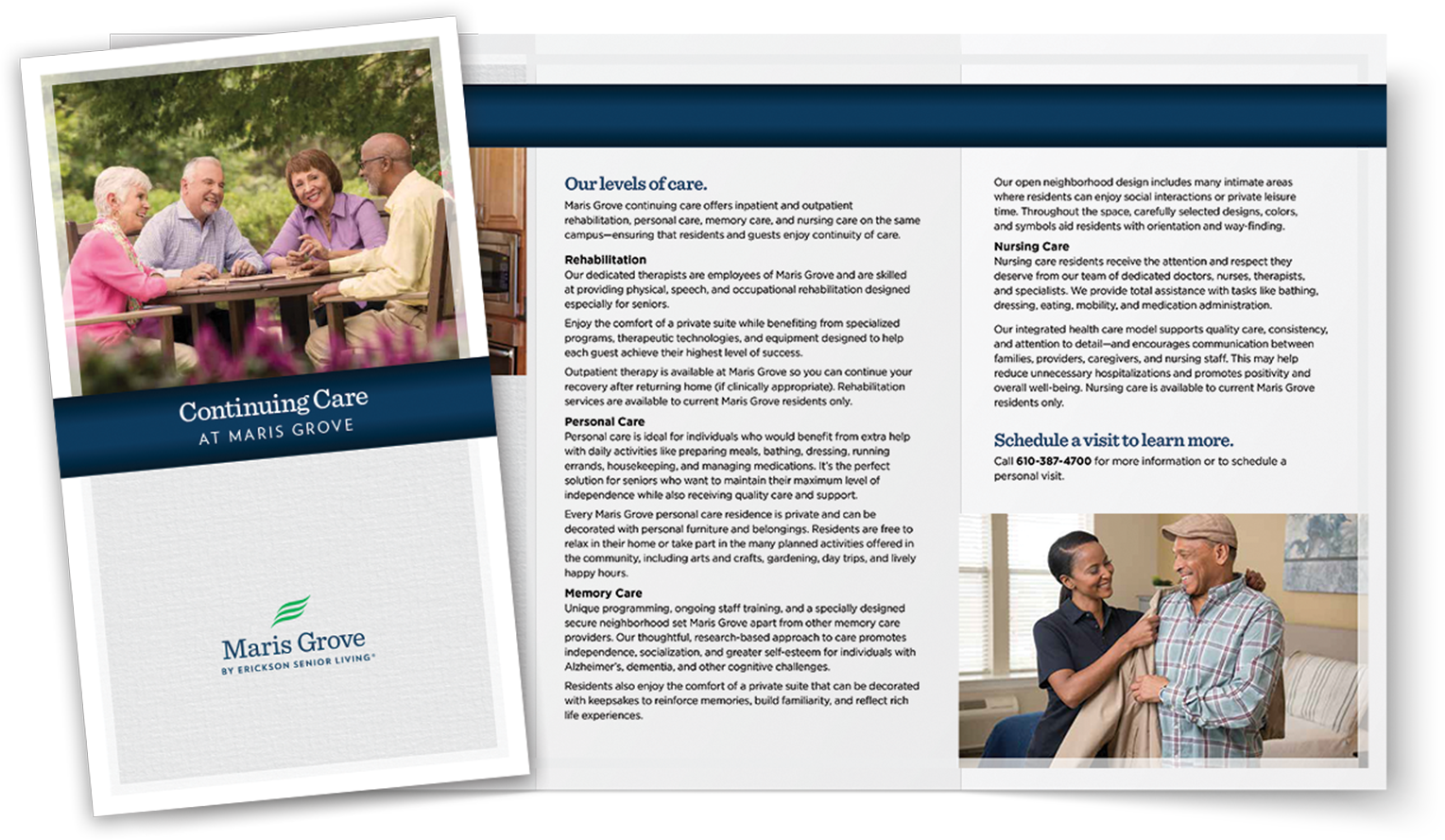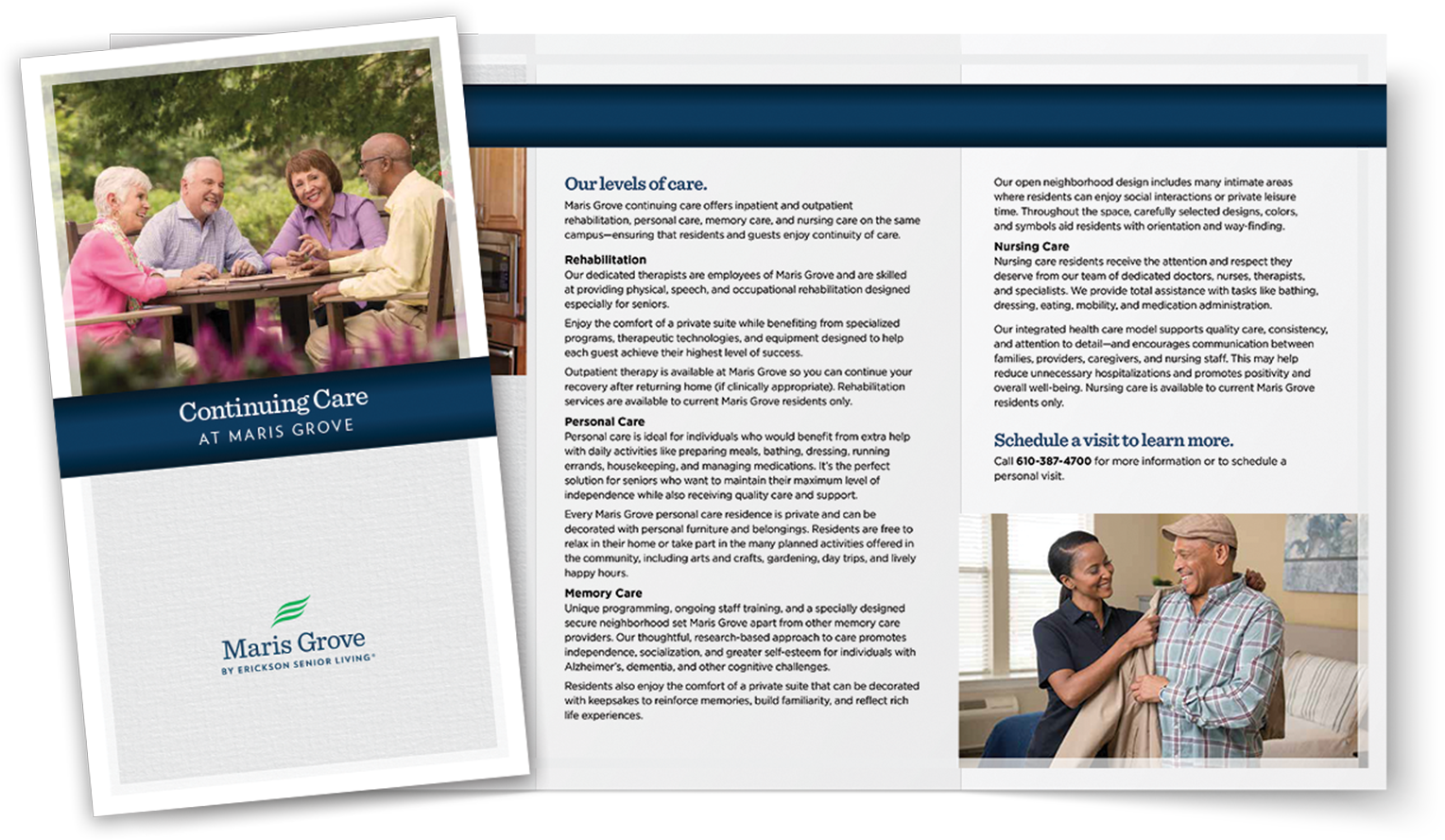 Get the Details
Complete this form to receive your free brochure. Call 610-616-2338 or email kristy.murphy@erickson.com to discuss your specific needs or review available apartments.