Gain Peace of Mind

With Memory Care
There's peace of mind in being part of a community like Eagle's Trace in West Houston. Recent times have shown us how challenging it can be to care for a senior family member at home.
At Eagle's Trace, your loved one will receive high-quality care in a dedicated memory care neighborhood, delivered by compassionate caregivers who are specially trained to meet the needs of seniors with Alzheimer's, dementia, and other cognitive challenges.
For added peace of mind, our on-site providers offer telehealth appointments and house calls, as well as in-person appointments in our on-site medical center.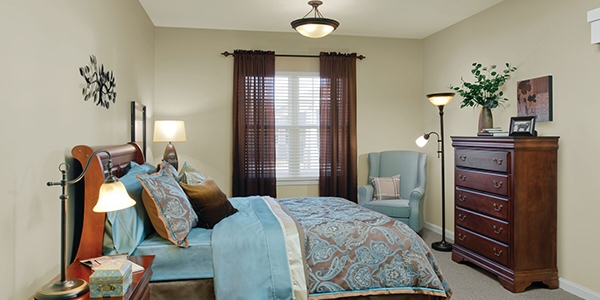 U.S. News & World Report named the continuing care neighborhood at Eagle's Trace one of the nation's top nursing homes. This prestigious honor exemplifies the superior care and service you can expect at Eagle's Trace.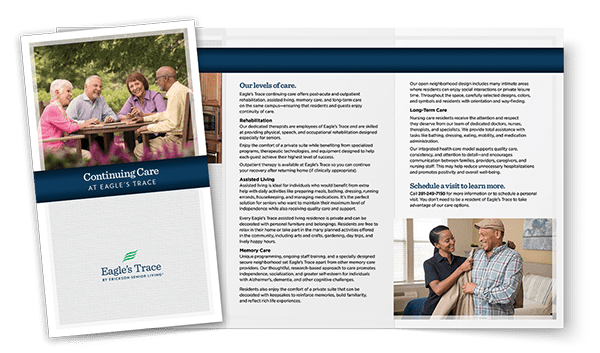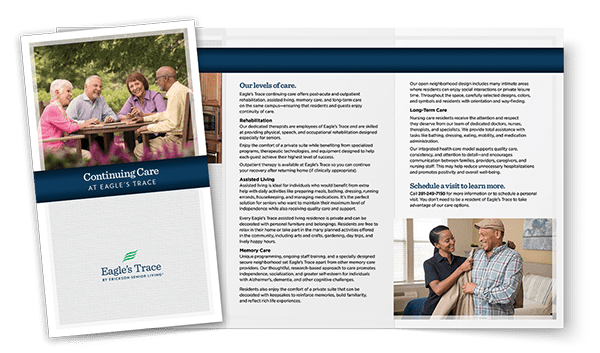 Act Now to Save up to $15,000!
When you reserve and settle on select memory care suites by November 30, 2021, you can save up to $15,000!* Learn more by calling 281-816-5966, sending an email to Pearl Burnett, or requesting a brochure below!